Welcome to the Schutz Alumni Website
Join us here to participate in our community.  You can register for free, but we want to keep up with friends like you, so please register with us.  If you have a past association with Schutz American School, we are especially pleased to have you join our site.  We look forward to hearing from you.
REGISTER TODAY FOR THE 2018 GRAND REUNION!
JULY 12-15, 2018 – PORTLAND OREGON
Register before May 1st and SAVE!

June 2018 – President's Message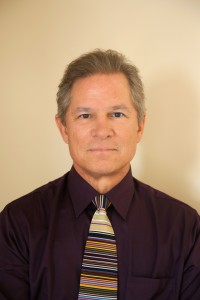 Dear Schutz family,
We're looking forward to a fun and relaxing Grand Reunion in a few weeks at the Edgefield Resort in Troutdale, just outside of Portland, Oregon – Friday-Sunday, July 12-15. I hope some of you fence-sitters who haven't reserved yet will decide to join us. Plenty of good seats still available! We'll have a picnic outing as part of a tour of Portland's quirky neighborhoods, short-holes golf and a variety of other fun activities at Edgefield. Check out the reunions page on the website to see what's planned and who's coming.
One of the issues we'll be discussing at the meetings on Saturday is the matter of raising funds for things that we want to do as an organization. We have …. Read more …
2017 Schutz Reunion Recap
by Caroline Kurtz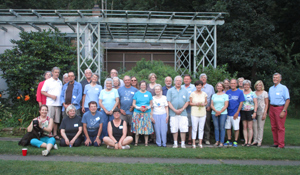 Another Great Gathering of the Schutz Alumni Community
The 2017 SASAF Reunion
Greetings, friends. If you couldn't be with us in Pennsylvania, we missed you and we hope you'll make it to some future gathering. Those who come inevitably comment on the richness of conversations and interactions. Those who didn't know each other then find it deepens our sense of community to get to know each other as adults now. And even those of us who didn't have the best experiences at Schutz find it affirming to reconnect with others who share the unique backgrounds of kids who grew up in Egypt and other parts of Africa.
The 2017 reunion, board meeting and general membership meeting began on Friday evening with a Mediterranean feast at Gib McGill's farm. Paul Clark, Sue (Clark) Knight, Leah Pollock Preston and Jean Stultz outdid themselves in cooking up favorites: hummus, stuffed grape leaves…. read more
 Did You Know?
New Board Meeting Minutes have been added?
about Eva Montville's update?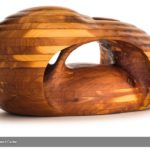 Jeannie Byer's Healthy Update?
Jacqueline Martin Underwood – Update on Health?
Mary Anderson Stearns new address?
 ….there are many recent additions to the "News from Schutzites" page?
Read about them here!
---
Visit the "News from Schutzites" page and read about Schutzites and new happenings!
---
Do You Know
….these folks at Schutz?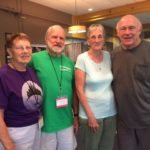 You'll find them on the "Whatever happened to …" page under the "Alumni" tab!
Members – log in to get the inside story of these pictures.  Not registered yet?  Click here to register today!
Support the Schutz Alumni Website!
Membership dues help support this website and other real costs of your alumni organization. Currently, they are $30 per year. We encourage you to support your Schutz American School Alumni Association by signing up for automatic annual payments through a subscription.
Follow the three steps below ↓
Wondering if you're paid up?
Log in to see the Paid Dues List covering the past several years.  Find it under "Membership" in the menu bar.
Paid Dues List
Whatever Happened To ....
Ever wondered what happened to your best friend at Schutz?  Members, when you LOG IN, you'll find the Whatever Happened to… page under the Alumni heading in the menu bar.  Not a member?  Use the button on the right to register – it's free!
Find Out Here!
Pay Dues!
If you've already paid dues, check if you're paid up by clicking on this link!
2. Pay Dues Now

We send out emails via Mail Chimp!  Please check your Spam or Junk E-mail folders so you don't miss important messages!