Welcome to the Schutz Alumni Website
Join us here to participate in our community.  You can register for free, but we want to keep up with friends like you, so please register with us.  If you have a past association with Schutz American School, we are especially pleased to have you join our site.  We look forward to hearing from you.
REGISTER TODAY FOR THE 2018 GRAND REUNION!
JULY 12-15, 2018 – PORTLAND OREGON
Register before May 1st and SAVE!

November 2017 – President's Message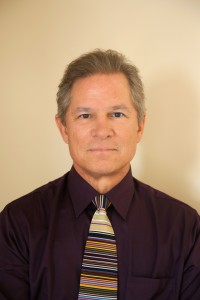 The July 21-22 reunion at the Stultz farm in Butler was a great success. Thanks to Jean and Al for all the work they did to host the gathering, and to Gib and Merrianne McGill for hosting the Friday evening dinner. I'm sorry that I wasn't able to attend this year; thanks to everyone for their understanding and generous warmth to my family on the untimely loss of our daughter, Maryelena. You can visit the Reunions page on the website www.schutzalumni.org to read the nice summary written by Caroline Kurtz on this year's get-together, and view some photos.
Our Grand Reunion next year will be at the charming Edgefield resort center just outside Portland, Oregon July 13-15. We have reserved a bloc of rooms at the venerable hotel but they are going fast! If you plan to attend the reunion and would like to stay at Edgefield, call the hotel …. Read more …
2017 Schutz Reunion Recap
by Caroline Kurtz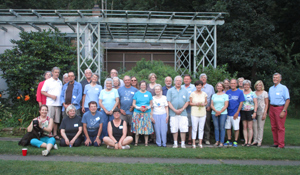 Another Great Gathering of the Schutz Alumni Community
The 2017 SASAF Reunion
Greetings, friends. If you couldn't be with us in Pennsylvania, we missed you and we hope you'll make it to some future gathering. Those who come inevitably comment on the richness of conversations and interactions. Those who didn't know each other then find it deepens our sense of community to get to know each other as adults now. And even those of us who didn't have the best experiences at Schutz find it affirming to reconnect with others who share the unique backgrounds of kids who grew up in Egypt and other parts of Africa.
The 2017 reunion, board meeting and general membership meeting began on Friday evening with a Mediterranean feast at Gib McGill's farm. Paul Clark, Sue (Clark) Knight, Leah Pollock Preston and Jean Stultz outdid themselves in cooking up favorites: hummus, stuffed grape leaves…. read more
 Did You Know?
… Harvey Hoekstra passed away?
Read more from his son Dennis here..
… Ada Margaret Hutchison?

Ada Margaret Hutchison passed away on 1/31/2018.  Read about her life and career here.
….there are many recent additions to the "News from Schutzites" page?
Read about them here!
---
… a new post from Ann Turnbull?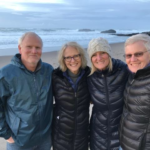 Read about it here
---
Please register and login to view this new Meetings and Minutes page!
---
Visit the "News from Schutzites" page and read about Schutzites and new happenings!
Do You Know
….these folks at Schutz?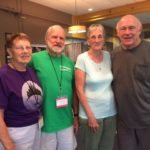 You'll find them on the "Whatever happened to …" page under the "Alumni" tab!
Members – log in to get the inside story of these pictures.  Not registered yet?  Click here to register today!
Support the Schutz Alumni Website!
Membership dues help support this website and other real costs of your alumni organization. Currently, they are $30 per year. We encourage you to support your Schutz American School Alumni Association by signing up for automatic annual payments through a subscription.
Follow the three steps below ↓
Wondering if you're paid up?
Log in to see the Paid Dues List covering the past several years.  Find it under "Membership" in the menu bar.
Paid Dues List
Whatever Happened To ....
Ever wondered what happened to your best friend at Schutz?  Members, when you LOG IN, you'll find the Whatever Happened to… page under the Alumni heading in the menu bar.  Not a member?  Use the button on the right to register – it's free!
Find Out Here!
Pay Dues!
If you've already paid dues, check if you're paid up by clicking on this link!
2. Pay Dues Now

We send out emails via Mail Chimp!  Please check your Spam or Junk E-mail folders so you don't miss important messages!