Welcome to the Schutz Alumni Website
Join us here to participate in our community.  You can register for free, but we want to keep up with friends like you, so please register with us.  If you have a past association with Schutz American School, we are especially pleased to have you join our site.  We look forward to hearing from you.
June 2018 – President's Message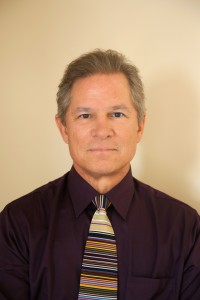 Dear Schutz family,
We're looking forward to a fun and relaxing Grand Reunion in a few weeks at the Edgefield Resort in Troutdale, just outside of Portland, Oregon – Friday-Sunday, July 12-15. I hope some of you fence-sitters who haven't reserved yet will decide to join us. Plenty of good seats still available! We'll have a picnic outing as part of a tour of Portland's quirky neighborhoods, short-holes golf and a variety of other fun activities at Edgefield. Check out the reunions page on the website to see what's planned and who's coming.
One of the issues we'll be discussing at the meetings on Saturday is the matter of raising funds for things that we want to do as an organization. We have …. Read more …
2018 Schutz Reunion Recap
by Marilyn Watkins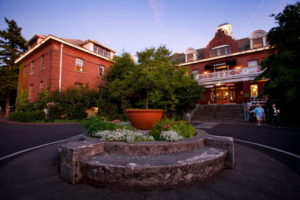 It was late afternoon on a very hot day in the Portland area and I was sitting in my sister's room at the Edgefield Hotel. (The temperature was in the high 90s every day we were there). On the way up we had greeted a few people that I literally had not seen since my sophomore year in high school. And, we had just come to the realization that the Edgefield was not air-conditioned. (This makes perfect sense given the rich history of the hotel). And I was wondering, what on earth did I still have in common with everyone here, beyond the obvious that we had all been at Schutz at various life points?
Thursday evening we all gathered at the outdoor restaurant for a lovely meal. Apparently, it was the 50th anniversary of the class of 68 high school graduation (a fact that had not dawned on me and that I am not entirely sure I was pleased to learn) so we had two tables …. read more
Support the Schutz Alumni Website!
Membership dues help support this website and other real costs of your alumni organization. Currently, they are $30 per year. We encourage you to support your Schutz American School Alumni Association by signing up for automatic annual payments through a subscription.
Follow the three steps below ↓
Wondering if you're paid up?
Log in to see the Paid Dues List covering the past several years.  Find it under "Membership" in the menu bar.
Whatever Happened To ....
Ever wondered what happened to your best friend at Schutz?  Members, when you LOG IN, you'll find the Whatever Happened to… page under the Alumni heading in the menu bar.  Not a member?  Use the button on the right to register – it's free!
Register
Register Today!
It's Free!

We send out emails via Mail Chimp!  Please check your Spam or Junk E-mail folders so you don't miss important messages!