My Time at Schutz and Some Stories – F.B. Sands
While going through a pile of old pictures, I recently came across these pictures of me jumping and running at track meets at Schutz (around 1961-62). One of the things I loved the most at Schutz was sports!
Part of my story after Schutz, is that I finished high school in Switzerland (Aiglon College) where I continued to run track and do well at playing basketball. Thereafter, in college, I played intramural basketball, ran indoor track for a short while and even tried playing lightweight college football (but didn't last long!). For many years I continued playing basketball in league games (some overseas) and intramurals when I sent back to grad school. And the sports legacy continued through my sons. I raised 2 boys – one of whom (the youngest, Jahmal) became a super star athlete in high school and got a track scholarship at Hampton University where he specialized in the 400-meter high hurdles. He came in 3rd at the US AAU Junior Olympics and his running mate at Hampton ran the 400-meter high hurdles in 2 Olympics.
Below for fun, I recently showed Jahmal a picture of me running at Schutz and sent him pictures of himself running track in high school. He was a whole lot bigger and stronger than I ever was — winning 5 gold medals — twice, at international high school track meets!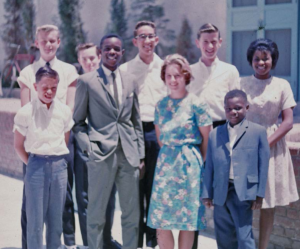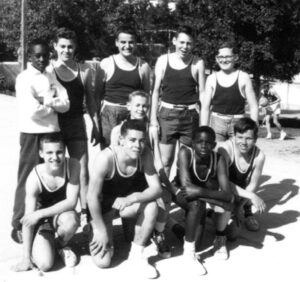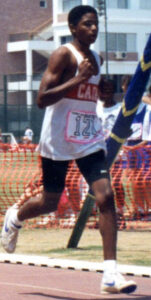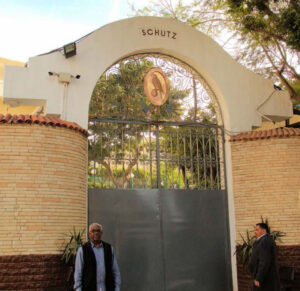 Click Here to read the entire story and see all of the photos –