The History of the Schutz American School
Melissa C Watson Walther – 1966 / 67
I attended Schutz in Alexandria, Egypt in 1966/1967 with my sister, Cheryl K Watson. This was during the 1967 conflict with Israel so I was unable to return the following year when I transferred to the International Quaker School Beverwerd in Werkhoven, Holland. I graduated from The American School in Switzerland located … read more
Do you recognize yourself in these photos?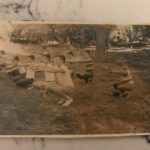 Susie Weeks submitted some photos and we heard from Lee La Font that he might be in some.  How about you?  Are you in some of these photos? Click here to find out!
YEARBOOKS
Click on an image to view the Yearbook –
Do you have a Schutz Story to share?