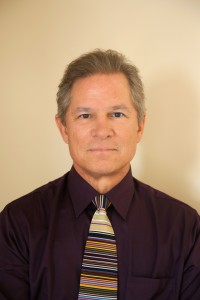 December 2021 – President's Message
Dear Schutz Family, Friends and SASAF Members,
 
Next year, as I complete my 10th year of serving on your Board and as president, I will look back on this decade with a sense of…well, not only accomplishment and warm feelings from time worthwhile and well spent, but also I admit, some sense of relief as well.  To be perfectly honest, I wasn't all that sure that the organization would long survive.  Our since departed friend, the stalwart Ed Pollock, who resigned as president in 2012 after the Washington D.C. grand reunion that year, clearly voiced his doubts of the commitment of our community to keep this organization alive.  Among other things it was questionable whether people valued having it enough to keep it going as a financial matter.  Indeed, relatively few people paid dues and I soon came to learn he had a point!  But we on the Board persevered, and succeeded in:
 
Developing a new and enhanced website

Adding the "wikiSchutz" thanks to Charlotte Gelzer-Weaver and Alice Meloy,

Conducting several successful reunions

Exploring some ideas with Schutz School which promises to create a resident alumni support program on campus next year with the pioneering effort of Tom and Jean Bowers.

Restoring SASAF's 501(c)(3) status to facilitate tax-deductible contributions.
Which brings me to the point of this year-end message to you.  
No, we haven't succeeded during my tenure in sufficiently raising awareness of the need for reliable financial inflows from dues; this continues to be a disappointment.  But three years ago we conducted a highly successful appeal for donations, using a matching-fund approach, which has kept us sufficiently financed to manage our operating costs and also to maintain our contribution to the George and Mary Lou Meloy Scholarship which remains a valued competitive annual award recognizing a deserving Schutz student.  Our operating account balance is now running precariously low, so the Board has decided to go out with a second appeal.
To that end, your Board is offering a $3,000 "challenge" contribution to encourage members to donate whatever they can do to match it.  Last time, we more than reached our goal.  We hope to see at least the same again this year, so please – come through again, and make it possible to keep us going for another three years!  With a donation instead of (or in addition to!) paying the $30 annual dues, you can make your donation tax-deductible.  For those willing to pay dues, we've added the easy-to-pay feature where you can sign up for automatic credit-card payments by going to the dues payment page on our website. I am pleased to say that a good number of you have taken this option – let's see if we can improve on the number.
 
You can meet our fundraising challenge this year by clicking on Donations in the menu bar and following the instructions to give online to the Schutz Alumni Fund, the Meloy Scholarship, or both.  There are also instructions there on how to send your check directly to the Treasurer. Please be generous if you can in this Season of Giving!
 
On behalf of the Board, thanks in advance for your contributions!
Paul Clark '68
Handy Links –
Sign up to Pay Dues
Donate Today