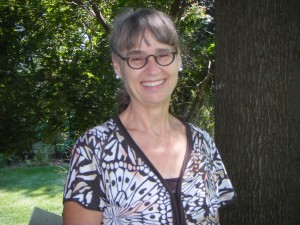 First let me clarify, one of the things that happened to Carolyn Kurtz is that she became Caroline Kurtz! On an impulse, when I moved from Chicago to Portland, Oregon, I changed the spelling of my name. I had a great-great whose name was Caroline, and I liked the old spelling better than the 50s re-do of what I thought was a venerable, old name. Okay, I was young and wildly idealistic! This impulsive decision (no one noticed that I applied for my new Portland ID with slightly different spelling) came back to bite me after 9-11, when every jot and tittle of one's name mattered, and the difference between my Social Security name and my driver's license name had to be rectified by an official name change at the county courthouse.
Between Schutz years and now I also married, but declined to take my husband's last name (as I said, I was young and wildly . . . well, you know the rest.) I reasoned that if Elizabeth Taylor could always be Elizabeth Taylor, so could I always be who I'd always been (as I said . . .). My husband, Mark Rasmussen, only asked that our children carry his name on. I happily agreed, since they hadn't been born yet.
Hmm. I may be revealing more about my personality here than I meant to!
I was at Schutz for the school year 1964-65, as a freshman. My parents had been missionaries in Ethiopia, but Good Shepherd School in Addis Ababa had not been accredited yet, so we were all still sent to Schutz. I wasn't particularly happy at Schutz that year, and after tenth grade in the States I chose to go back to GSS, now accredited. I met my husband there, and we graduated in 1968 with the batch of Schutzites who came after the Six Day War—Chloe Swart, Mark Young, Charlotte Gelzer, Ron Pollock, and Carolyn Ainley.
I went to Monmouth College in tiny Monmouth, Illinois, and was miserable there. The summer after graduating, Mark and I married in the back yard of a professor's house, and moved up to Chicago, where I had a semi-volunteer job in the alternative program of a Catholic Girls' high school. Mark and I had also agreed to take up married life in an old convent that was being used as a dorm for student teachers. Yeah, we were pretty counter-cultural. I had let my hair grow long, Mary Travers style, Mark had grown a beard . . .
After a year in Chicago, we moved to a farm is SW Minnesota. I learned that the only person lower in status that a hired hand in a farming community is the hired hand's wife. That experiment came to a close when the 100 year old house we lived in burned down (a faulty oil space heater). We moved back to Chicago, I went back to work for the alternative school program, and we moved in with a colleague of mine and his wife. About a year later the four of us and another couple bought a beautiful Edwardian mansion (stained glass, eight bedrooms and so on) in Chicago. Okay, I admit it. I was a radical, hippified communard for a few years!
In 1976, Mark and I went back to Ethiopia to visit my folks. The Socialist revolution was heating up, they knew they'd be leaving, and we wanted to see Ethiopia one more time in our lives (so we thought). I was pregnant. When Mark got hepatitis in Ethiopia, we had to stay through the Red Terror period of the revolution until he recovered and I had the baby. When we returned to the States, we moved with my folks to Portland (and I changed the spelling of my name).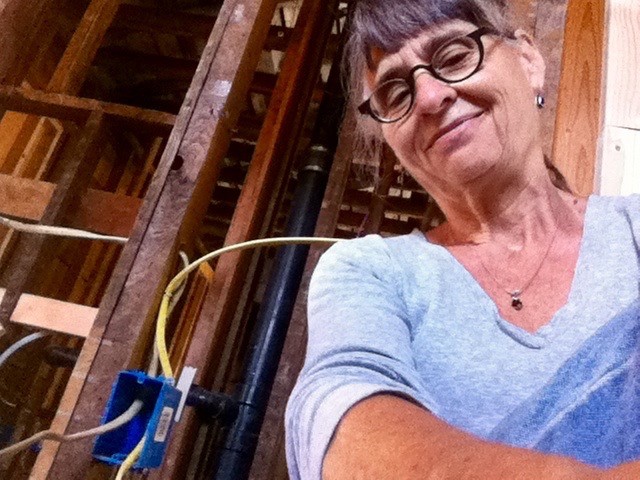 Then came the domestic years. I worked part time odd jobs from time to time to help the budget, but mostly took care of the home and the kids. Mark started his own remodeling company. We added two boys to our family and remodeled two houses of our own.
Then in 1989 the Presbyterian headquarters called and asked us to go back to Ethiopia to work, something I hadn't even dreamed of. For six years I taught English in a girls' school in Addis Ababa, and Mark helped with repairs for the school and logistics for other missionaries, such as John Haspels (Schutz '65) and Gwen Adair Haspels (Schutz '63). In 1996 we were transferred to Nairobi, Kenya, and worked with South Sudanese from Presbyterian Church of Sudan.
That was a fraught assignment! Mark was supposed to be their financial advisor, but they didn't want anyone messing with their sovereign use of grant money, or requiring them to report to the donors. I was going to travel in and out of South Sudan as Women's Development Advisor, but with the chaos in the finance office, there wasn't any women's development money available. I did some travel for the education department, instead, running teacher training courses and English refresher courses for Sudanese men. The third year there I helped organize a grassroots peace conference between Nuers and Dinkas of South Sudan, and I spent the final year of our assignment teaching math at Rosslyn Academy, the mission kids' school in Nairobi.
We came back to the States in 2000. For thirteen years I found Presbyterian church partners for work in Ethiopia, traveling once or twice a year to broker the relationships and take short-term mission teams. Mark worked close to home, as Facilities Manager for a small Mennonite school in Salem, Oregon, and we lived on a farm (and remodeled two more houses!)
In 2013 Mark was diagnosed with esophageal cancer, and died less than five months later. I left my work to care for him (I had been doing a lot of travel both domestically and internationally) and so lost Mark, the farm and my work all at one time. It's taking me a while to regain my balance, but I've now moved back to Portland, where I have friends and siblings. I bought a "scraper" house and am working on the finishing details of a complete gutting and remodel (is there a theme here?) I have continued to go back to Ethiopia on a consultant basis and I also picked up a consulting job with a church conference organization in transition. I've also been working on a memoir of growing up and returning to work in Ethiopia. Stay posted . . .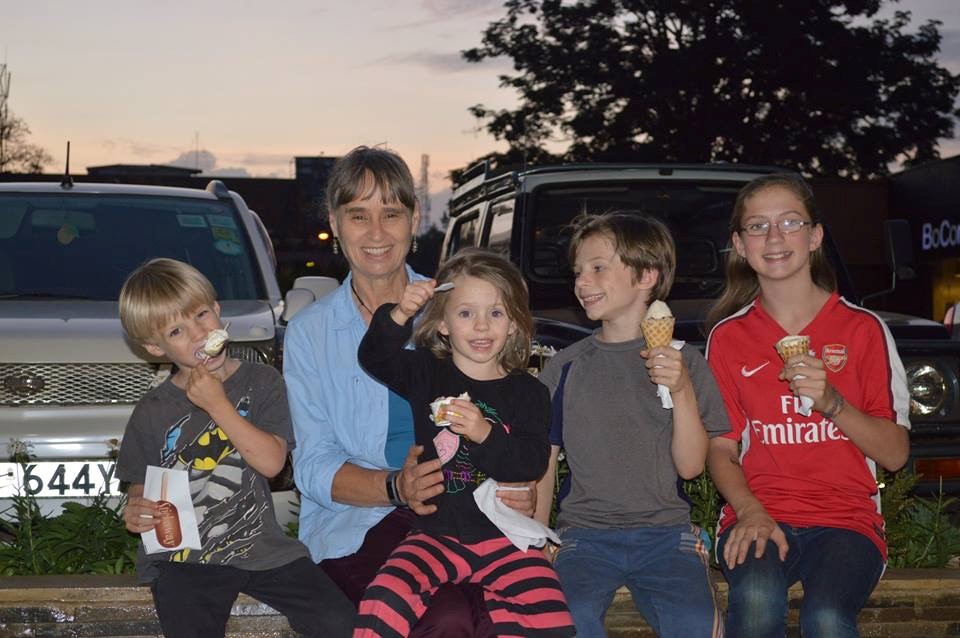 My daughter (the one born in Ethiopia) has been working in Malawi and Kenya with her husband for the last seven years. They have four kids, and I visit them when I'm in the "neighborhood" in Ethiopia. My boys each have a toddler and a baby. They live in Oregon, and I see them as often as I can.

That's my story, and I'm stickin' with it! So glad we have this web site to connect with each other again!