My older sister, Helen, attended Schutz school during the school year 1935-1936. Our parents were Rev. John M Baird and Clarice Ruby Baird, United Presbyterian missionaries who met each other in Egypt in the 1920's as they began their missionary careers. My oldest sister, Mary Jean was born in 1925. Helen was born in 1927 in Des Moines, Iowa when our parents were on furlough. I was born in 1932 in Egypt. Mary Jean attended Schutz from 1934-1936. Our family returned to the US in 1936 ( I was 4 years old) and did not return because of my mother's health.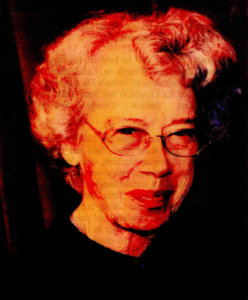 Helen died on January 15, 2020 at the age of 92.  Helen wrote a book editing the family letters written by my parents from Egypt during 1920-1936 called "Letters from Egypt". She included excerpts from letters written by both Mary Jean and Helen to their parents describing their experiences at Schutz.
If anyone is interested in learning more please email [email protected]
There will be a second memorial service in the Camdenton, MO area in June if the pandemic has ended.
Sincerely,
Charlotte Baird Lobaugh
Click HERE to read Helen's obituary written by her son, George Branyan for the memorial service.